Please Help spread the word about this recall.
Urges Model 700 and Model Seven Owners to Take Immediate Action.
Madison, NC -
-(
Ammoland.com
)- Remington Arms Company, LLC ("Remington") today announced a voluntary recall of
Model 700
and
Model Seven
rifles with X-Mark Pro ("XMP") triggers, manufactured from May 1, 2006 to April 9, 2014.
Senior Remington engineers determined that some Model 700 and Model Seven rifles with XMP triggers could, under certain circumstances, unintentionally discharge.
IN THE INTEREST OF SAFETY, THESE PRODUCTS ARE BEING RECALLED.
Remington's investigation determined that some XMP triggers might have excess bonding agent used in the assembly process, which could cause an unintentional discharge. Therefore, Remington is recalling ALL affected products to fully inspect and clean the XMP triggers with a specialized process.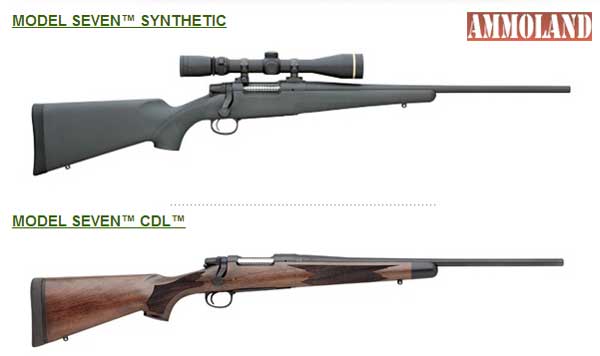 Remington has advised customers to immediately cease use of recalled rifles and return them to Remington free of charge. The rifles will be inspected, specialty cleaned, tested, and returned as soon as possible. Do not attempt to diagnose or repair recalled rifles. Remington established a dedicated website and toll-free hotline to help consumers determine whether their Model 700 or Model Seven rifle(s) are subject to recall:
The website and hotline provide guidance on returning recalled rifles free of charge.
"Remington takes safety extremely seriously," said Teddy Novin, Director of Public Affairs and Communications.

"While we have the utmost confidence in the design of the XMP trigger, we are undertaking this recall in the interest of customer safety, to remove any potential excess bonding agent applied in the assembly process. We have established significant safety and technical resources to determine which rifles are affected and to minimize any risks. Our goal is to have every recalled firearm inspected, specialty cleaned, tested and returned as soon as possible."

"We're putting our customers and their safety first by voluntarily recalling all potentially affected rifles. We also want to take this opportunity to remind everyone of the Ten Commandments of Firearm Safety," Novin concluded.